​
Dr. Ashfaque Hasan Khan (Sitara-e-Imtiaz)     

Dr. Ashfaque Hasan Khan is currently the Principal and Dean, School of Social Sciences & Humanities, National University of Sciences & Technology (NUST), Islamabad as well as a member of the Economic Advisory Council of the Government of Pakistan. He has been appointed as Member of the Senate of the National Defence University, Islamabad by the President of the Islamic Republic of Pakistan. The Higher Education Commission (HEC) has appointed him as member of the Senate of the Pakistan Institute of Development Economics (PIDE), Islamabad. He has also been elected as member of the Board of Trustee of the International Islamic University, Islamabad. He is also a member of the Board of Governor of the Foundation University, Islamabad.
Dr. Khan has the distinction of being the most widely published economist of the country.  He has published 9 books and more than 185 articles in national and international journals of economic science. His papers have appeared in the most prestigious journals of economic science published from Harvard University and University of Chicago.  Dr. Khan has also the distinction of being a student of a Nobel Laureate in Economics Sciences, Professor Lawrence R. Klein.
Dr. Khan is currently a member of the United Nations Expert Group to review the performance of the Asia-Pacific economies at the Economic and Social Commission for Asia and Pacific (ESCAP), Bangkok. He was one of the experts of the UN-ESCAP, assigned the task to prepare the views of the Asia-Pacific region on the world economy for presentation at the G-20 Summit, held in Seoul, Korea in November 2010.
Dr. Kiyoshi Yonemoto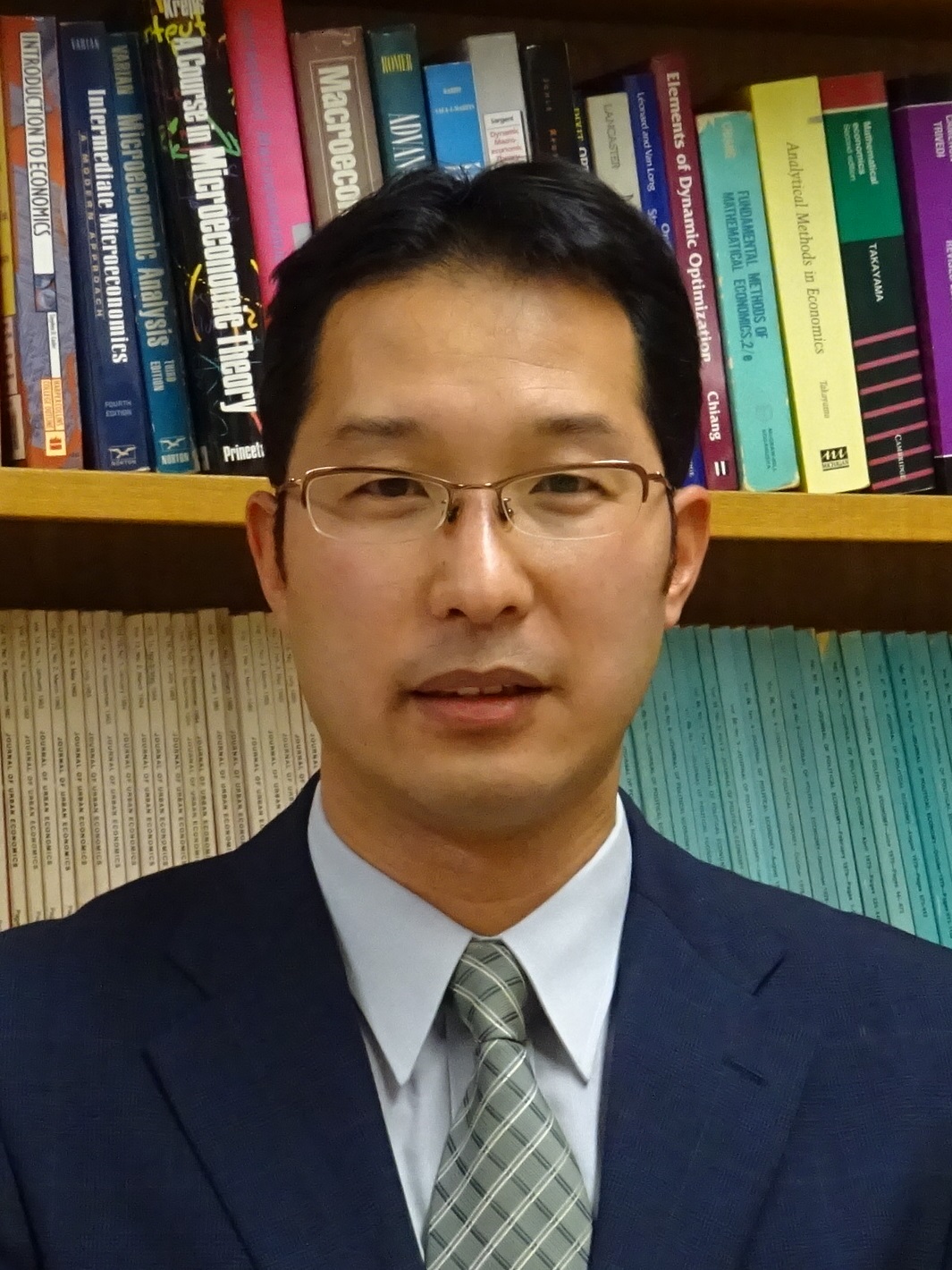 Dr. Kiyoshi Yonemoto was born in 1976 in Tokyo, Japan,  he obtained his Bachelor degree from Tokyo Metropolitan University in 1998 and a Master degree in Information Sciences from Tohoku University in 2000. Further, he did Ph.D .in Economics in 2006 from University of Colorado at Boulder, USA.
Currently, he is working as Associate Professor at Department of Regional Policy, the Takasaki City University of Economics Japan following the post of assistant professor of Fukushima National College of Technology during 2008-2012 (including the earthquake and aftermath period in 2011). Mr. Yonemoto also worked for the United Nations during 2006-2007 and National Institute for Land and Infrastructure Management, Japan, during 2007-2008, engaging in economic data and theoretical analyses.
His area of expertise is urban economics. He has published and presented papers of international repute on urban development, migration, the system of cities and disaster. He has more than 15 publications in domestic language (Japanese) on urban and regional economic issues. He was also awarded Best Paper Award by Japan Society for Urbanology in 2017 for his work on disaster and residential choice. Dr. Yonemoto has been awarded Reuben A. Zubrow Fellowship and Morris E. Garnsey Fellowship in Economics by University of Colorado, USA.