2nd International Conference on CPEC: Joining hands for Sustainable Development (ICCJSD-2022)
CPEC is one of the world's biggest economic corridors; China and Pakistan are giving due importance to CPEC by announcing multiple projects for sustainable development. The 21st century highlights a speedy expansion of technologically lead knowledge and skill which have transformed the way people live, work and relate to one another. The world's Economic Architecture based on capitalistic perceptions and free-market economy is indorsing a go-slow facing the global economic crunch. Economic policy around industrial and services sector promotion for fostering employment opportunities through infrastructural development on enormous scale, along with trade development and economic integration through people's connectivity across borders is the way to achieve sustainable development.
Academia can play a vital role to analyse, formulate and recommend by engaging the stakeholders for developing the conceptual framework as well as the policy guidelines, as a course of action for institutions engaged in coordination and connectivity. For this purpose, Department of Economics and Management Sciences, NEDUET organized 2nd International Conference on CPEC: Joining hands for Sustainable Development (ICCJSD-2022) on 23 and 24 December 2022. The conference engaged academicians, scholars, government officials, practitioners, diplomats, journalists and development specialists from all over the world, in a constructive interaction with the participants to generate critical thinking over policy formulations and coordinative integration across borders.
The conference conducted to cover following themes:
Sustainable infrastructure and digital connectivity

Sustainable energy infrastructure, energy economics and management

Sustainable agriculture and poverty alleviation

Industrial parks and special economic zone

People-to-people contacts and civilizational harmony

Tourism, coastal development, and ocean economy

Financial cooperation and border management

Prospects for Human Resource Development through CPEC

Bio-diversity, Water resource development, Ecotourism, Environmental and health challenges.
In addition to inaugural session, closing session and six technical sessions; the two days conference also arranged a panel discussion on "Green Financing, CPEC and Industry" in collaboration with Indus consortium. During the discussion the panelists Mr. Mirza Faizan Ahmed, Assistant Professor EMD, presented In-depth Analysis of State Bank of Pakistan's Green Banking Guidelines. Other panelists Mr Hussain Jarwar CEO Indus consortium, Dr. Mian Farooq Haq SBP, Mr. Asif Dewani, Head Risk Policy & Analytics and Chief Green Banking Manager, Mr. Abdul Sattar Jumani CEO Yunus Energy Limited, Mr Shehryar Omar CEO – Petroleum Institute of Pakistan and Dr. Raza Ali Khan Chairman Department of Economics and Management Sciences enlightened the audiences with their knowledge and research on Green Financing.
The invited chief guests Mr. Miftah Ismail, Former Federal Minister of Finance; and Mr. Saleem Raza, Former Governor State Bank of Pakistan; Keynote speakers Mr. Syed Shabbar Zaidi and Prof. Dr. Shahida Wizarat; Dr. Sarosh Hashmat Lodi, Vice chancellor NEDUET and Prof. Dr. Noman Ahmed, Dean Faculty of Architecture and Management Sciences also enhanced the audience's knowledge on the subject.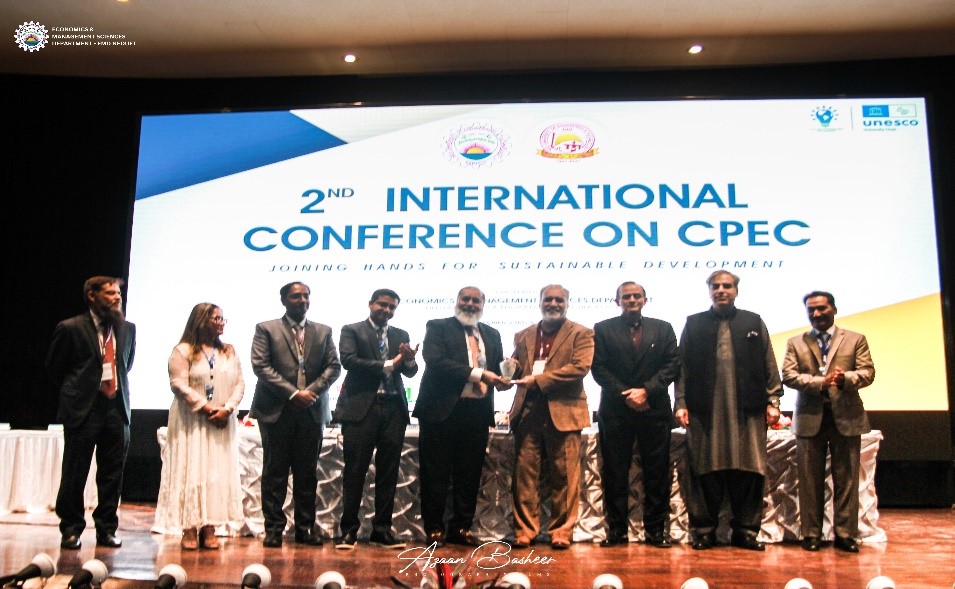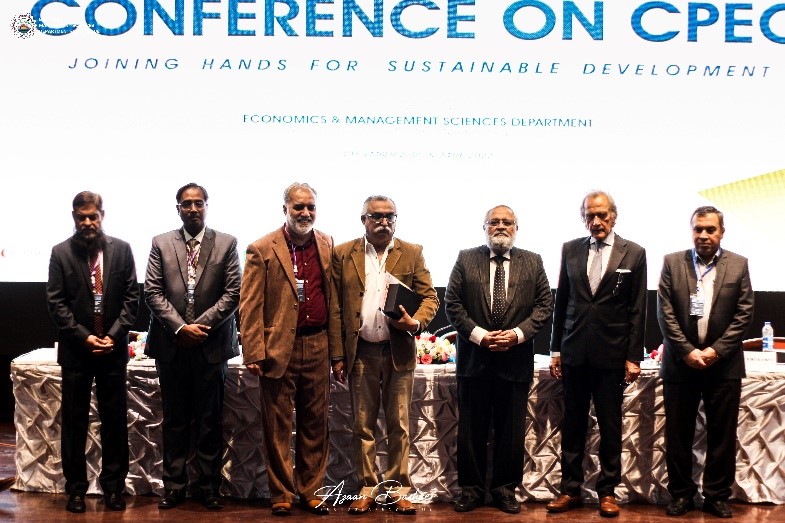 ​
​
SDGs Targeted: